Most of your interaction with other computers will be with your browser. Right behind the user, the browser is one of the weakest points in your security tool-chain.
This requires dedication. There is a learning curve. You will probably get frustrated.
It's worth it.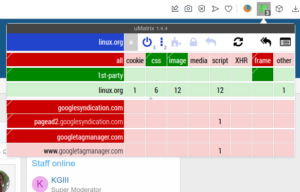 This article is a bit of a review of some software called 'uMatrix. uMatrix is an impressive piece of software - browser extension.

linux-tips.us
Feedback is pretty sweet, even if I don't act on all of it.