First, let me state that this is in 'off-topic' because it's not a question, nor is it a request for support or anything of that nature. Lacking a 'miscellaneous' or 'anything else' section that quite fits this thread.
A few days ago, I was kind of envious of the fun folks were having with getting Linux to run on older hardware. I have modern hardware, with far more resources than I'll ever really use. I replace/add new hardware often, and mostly just donate what's old to a worthy cause.
Down in my basement I had a Dell Dimension C521 gathering dust. So, I dug it out and attached it to a monitor. All the sites online indicate that it has a max of 4 GB of RAM, but I tossed in 8 GB and, sure enough, it booted. This was a good sign, so I tossed in an older HDD and installed Lubuntu 18.04 LTS on it. The CPU is just a Dual core AMD Athlon 64 X2 3800+.
My Lubuntu install went off without a hitch. Everything worked and it was surprisingly fast, once everything was loaded. I decided to dig out a small SSD (I think it's just 120 GB Team Group SSD) and installed Lubuntu again. With a bit of tweaking, I got my startup time down to well under 30 seconds - slightly higher when I changed it to trim on boot. I know, I know...
I'm not sure why it takes 8 GB of RAM, and inxi seems to think it'd take 16 GB of RAM. I may have to test that, but I'm out of the right kind of RAM at the moment. I'll probably order some from NewEgg, just to sate my curiosity.
It's actually not a bad user experience. It's not bad at all. I attached an external drive with some .vdi files on it and, with some limitations, I can even run VirtualBox and have guest OSes that run - albeit not rapidly, but rapid enough to tinker. I've used it almost exclusively for a few days, just because I can. I have my usual browser sessions open, across two browsers and probably 50+ tabs. I have my text document session open, a couple of terminals, several instances of PCManFM, and even Thunderbird with a mail cache of a few GB in size - along with the calendar and tasks imported from my "Home" calendar.
It's a legitimately tolerable experience. There are even lighter distros that could be installed, but Lubuntu is running like a champ on it. I was even able to copy over my usual theme files and make it look identical to what I normally do. I suspect it'd run 20.04 just fine.
It's also in that special magic zone, where every bit of hardware is supported. It's not so old that the devices aren't already in the kernel. Literally, everything works. I tossed a wireless adapter (known to work with Linux out of the box) into a USB slot and that too works just fine. The default graphics work - but the resolution isn't right. So, I tossed in a GeForce 210 that was low-profile - but I'm sure xrandr would have done the trick. I just didn't feel like playing with it and had the card available.
It's actually not terrible. I did stop frequency scaling, setting it to 'performance' but I don't think that was actually necessary.
Code:
sudo inxi -c 11 -ACdGMNSzm
System:    Host: kgiii-desktop-12 Kernel: 5.4.0-52-generic x86_64 bits: 64
           Desktop: LXDE (Openbox 3.6.1) Distro: Ubuntu 18.04.5 LTS
Machine:   Device: desktop System: Dell product: Dimension C521 serial: <filter>
           Mobo: Dell model: 0HY175 v: A03 serial: <filter>
           BIOS: Dell v: 1.1.11 date: 08/02/2007
CPU:       Dual core AMD Athlon 64 X2 3800+ (-MCP-) cache: 1024 KB
           clock speeds: max: 2000 MHz 1: 2000 MHz 2: 2000 MHz
Memory:    Used/Total: 5452.5/7961.5MB
           Array-1 capacity: 16 GB (est) devices: 4 EC: None
           Device-1: DIMM_4 size: 2 GB speed: 800 MT/s type: DDR2
           Device-2: DIMM_3 size: 2 GB speed: 800 MT/s type: DDR2
           Device-3: DIMM_2 size: 2 GB speed: 800 MT/s type: DDR2
           Device-4: DIMM_1 size: 2 GB speed: 800 MT/s type: DDR2
Graphics:  Card: NVIDIA GT218 [GeForce 210]
           Display Server: X.Org 1.19.6 drivers: nouveau (unloaded: modesetting,fbdev,vesa)
           Resolution: [email protected]
           OpenGL: renderer: NVA8 version: 3.3 Mesa 20.0.8
Audio:     Card-1 NVIDIA High Def. Audio Controller driver: snd_hda_intel
           Card-2 NVIDIA MCP51 High Def. Audio driver: snd_hda_intel
           Sound: Advanced Linux Sound Architecture v: k5.4.0-52-generic
Network:   Card-1: Broadcom and subsidiaries BCM4401-B0 100Base-TX driver: b44
           Card-2: Realtek RTL8192CU 802.11n WLAN Adapter driver: rtl8192cu
Drives:    HDD Total Size: 2136.0GB (62.8% used)
           ID-1: /dev/sda model: TEAM_T253X1120G size: 120.0GB
           ID-2: USB /dev/sdb model: 28AS size: 1000.2GB
           ID-3: USB /dev/sdc model: 2_in_1_Micro size: 15.5GB
           ID-4: USB /dev/sdd model: 28AS size: 1000.2GB
           Optical-1: /dev/sr0 model: Optiarc DVD RW AD-5290S+
           dev-links: cdrom,cdrw,dvd,dvdrw
           Features: speed: 48x multisession: yes audio: yes dvd: yes rw: cd-r,cd-rw,dvd-r
EDIT:
I should point out that the many external drives were how I moved stuff over and was me using VM images to test to see if VirtualBox even worked passably on such a system. Those wouldn't normally be attached.
This is after adding trim back to boot, and I think there was a kernel update with this current boot:
Code:
systemd-analyze
Startup finished in 7.810s (kernel) + 19.149s (userspace) = 26.960s
graphical.target reached after 6.759s in userspace
It's a legitimately usable system on a computer you could probably buy for $50, along with some old 15" monitor. Granted, the RAM and SSD will add a few bucks. I just happened to have extras in my parts bins. RAM and an SSD might add up to another $125 or so. If you don't mind refurb, you can probably find DDR2-800 for next to nothing - but you'll want to test it.
Still, it's an old computer that has new life. A quick search indicates that the C521 went on sale sometime before November of 2006.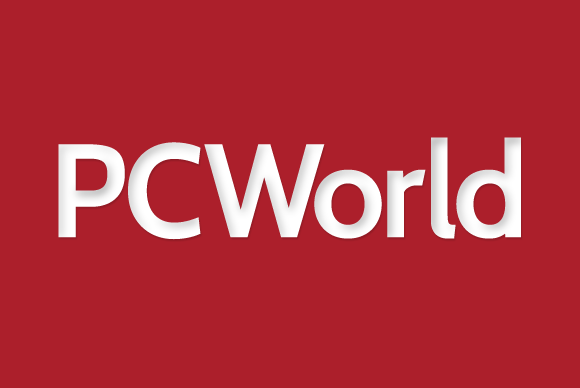 Moderately priced, slim-line Dell combines attractive looks and a balance of performance and expandability.

www.pcworld.com
I have a room in my basement that I call 'my lab'. Down there, I have things like a TRS-80 III and other older computers. As this one is more than a decade-and-a-half old, I think it deserves to be placed down with the rest. It has been an interesting project and quite enjoyable. It is much, much more usable than I'd have expected. I even have a period-correct keyboard and mouse to add to it.