Joined

Jan 14, 2021
Messages

403
Reaction score

583
Credits
If you want to catch up with the latest tips, videos and news, using RSS feed reader is the best method. You don't need to use social media anymore. Below are some of the best RSS Readers from my experience.
Note: If you don't know what RSS readers are, they are programs to collect news and articles from different sources in one place. You will receive news from the reader every time your favorite portals or Youtube channels add new content. All in one place, so you don't need to check your social account for news. Please watch the Vivaldi RSS Feed Reader video below for a glance.
My favorite RSS Reader: Feedbro browser extension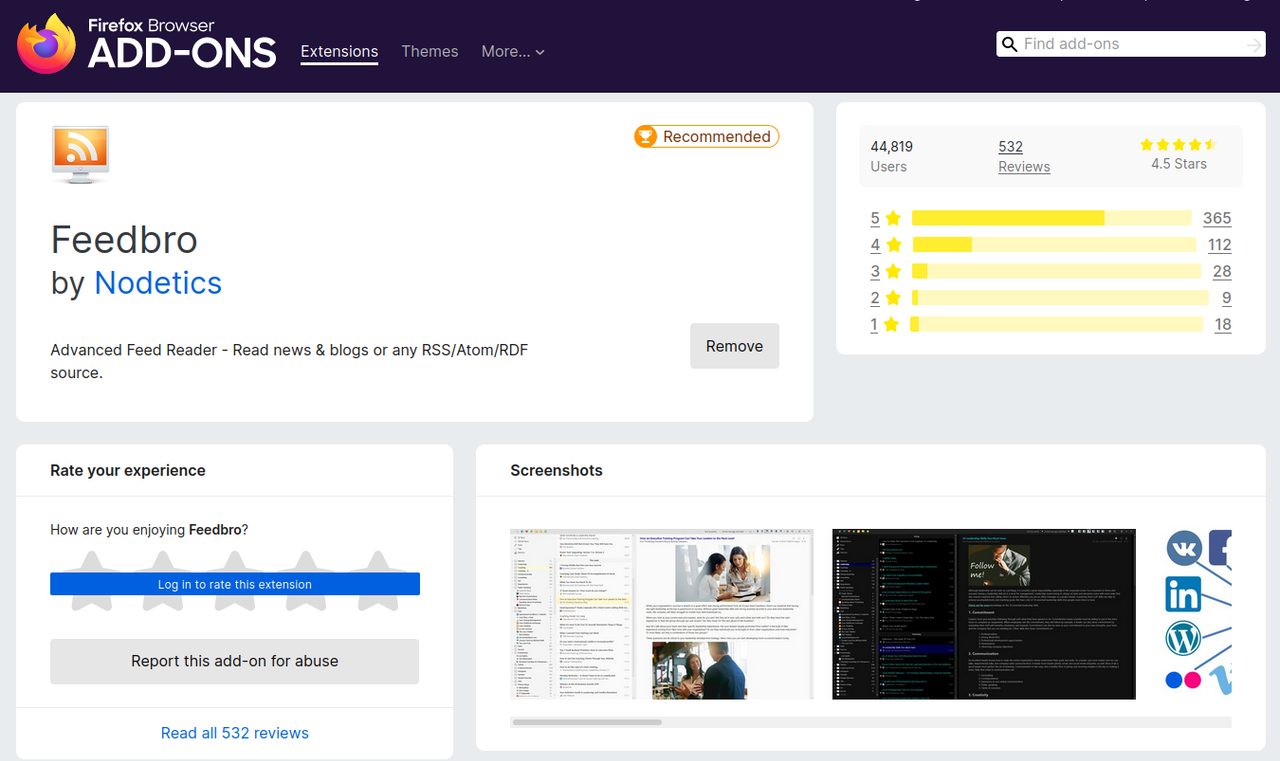 Download links:
Firefox version
|
Chrome Web Store
|
Homepage
Keep in mind that if you are using Feedbro extension, your browser/extension will connect to Youtube or whatever website that you are subscribing around 6 hours or so, each time you start that browser. So you will want to use a second browser for this purpose. You can also adjust this in the Feedbro settings.
If you need a second Firefox browser, you can install it from
Mozilla here
,
Snap here
or
Flatpak here
.
What I like about Feedbro:
I can pull the RSS Feed/Atom directly from my browser by just visiting that website.
I can add my favorite news into the browser bookmarks bar.
Lots of customizations and options to choose from.
How to use the Feedbro browser extension:
Download and install the extension on your browser.
Go to any website that you want to subscribe. For example itsfoss.com or restoreprivacy.com
Click on the extension icon > Find feeds in the current tab.
Check RSS/Atom. Click Subscribe.
How to subscribe to a Youtube channel:
Go to the channel page. Click here for example.
Click on the Feedbro extension icon > Find feeds in the current tab.
Check RSS/Atom. Click Subscribe.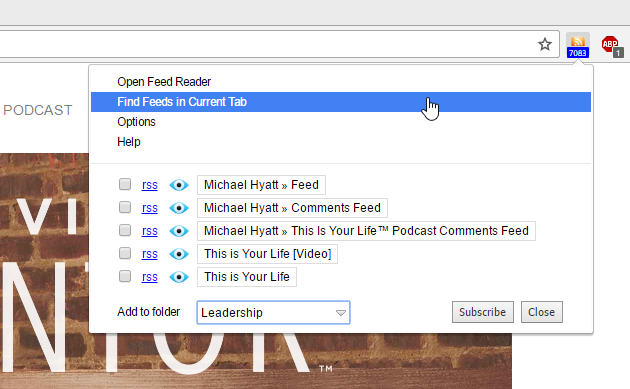 Fluent Reader - demo video below
Installation:
Download the Appimage file here from Github
|
Snap version here
|
Flatpak version here
I used Fluent Reader a lot in the past after being reviewed by ITSFoss. After that, I migrated to Feedbro Browser Extension.
Installation:
Download Vivaldi browser here
If you are on Android, you can
search for RSS readers
on F-Droid.
This is an example:
Nunti RSS Reader
.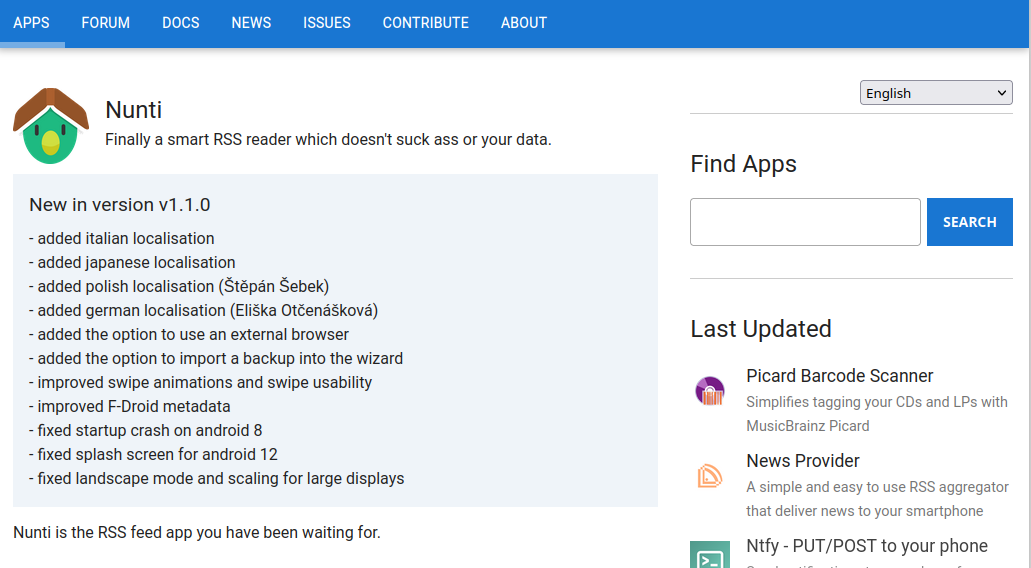 This is not an RSS Reader, but it allows you to follow Youtube Channels without logging in. Most of you probably knew about this app already.
FreeTube.
Download here
|
Github page here