It's not a fancy article, but it is informative for those who don't already know this. So, why not turn it into an article? It's not like there are many people asking about it, so they'll learn something new.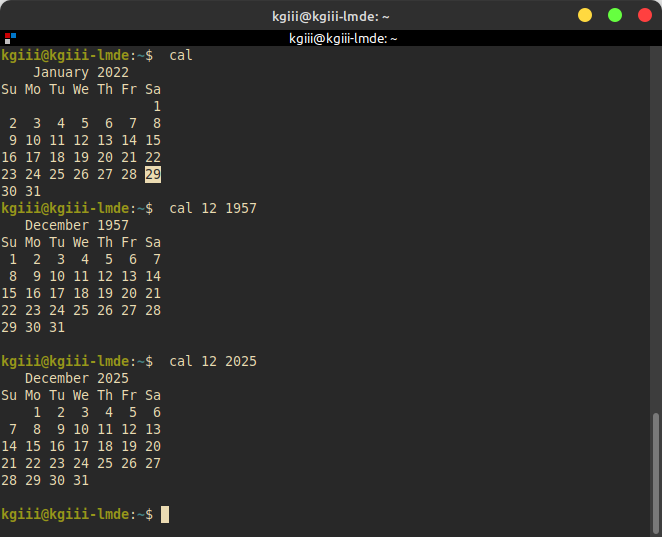 You might not know it, but you actually have a calendar in the terminal. I pretty much only use 'cal' it when I'm already in the terminal.

linux-tips.us
Feedback is pretty awesome.