Wanna be a |337 h4x0r? Well, it begins with (or can begin with) scanning a remote host for open ports!
On the other side of the coin, want to see what ports you have open, try nmap.
Except, we're using nmap in a way that's accessible for even a new Linux user. Yup, even a new person can follow these directions.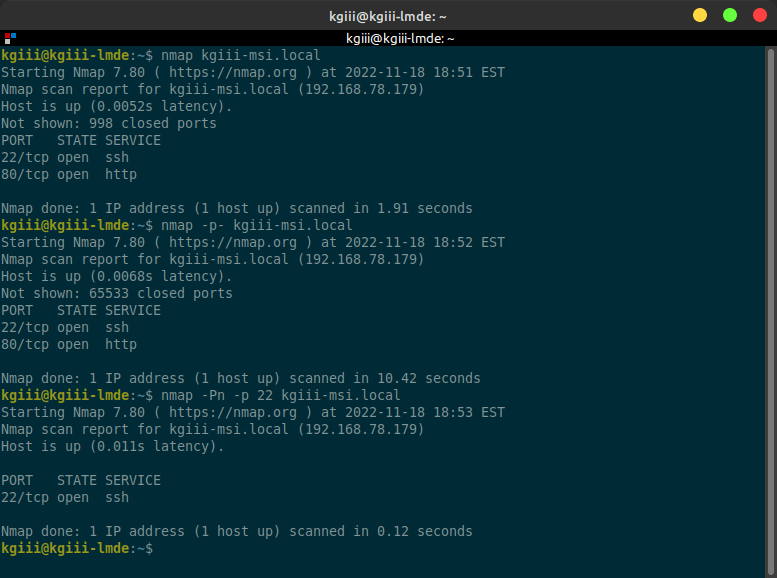 In today's article, we're going to learn another way to scan a remote host for open ports. It's actually going to be an easy article.

linux-tips.us
Feedback is appreciated.